Sheeba Enterprise is a renowned name in textile industry for manufacturing carriers and accessories for yarn and fibre dying and we are supplying to all textile mills of India. We believe in continuous improvements and innovations in our products resulting in the ultimate satisfaction of our esteemed clients. Our 11,000 sq. ft latest manufacturing unit has skilled, committed and dedicated workforce. Taking care of consignment packing and schedules offered to clientage within sales contract. We feel ourselves responsible for arranging best possible shipping agencies in respect to destination. We make our clients' experiences with yarn and fibre dying enjoyable and successful. With our extensive inventory of products and our fast turn around time, we strive to provide you with high quality, competitively priced Carriers, Dyesprings and Accessories for Dyeing Machines in Stainless Steel accompanied by excellent customer service. Sheeba Enterprise incorporated in 1988, is recognized for integrity, honesty and quality products. We are renowned as a trusted and trademark entity having versatile knowledge in the field of the textile industry in India.
Some of our Esteemed Clients includes companies like Reliance, Raymond, Abhishek, Abhitex, Birla VXL, Confident, Garuda Cotex, G.T.N., Mahavir, Modern Petrofils., Modern Terry Towels., Nahar, Oswal, Winsome Spectrum, Madura Coats, BRFL, Vardhman group, Trident, Arvind mills, Banswara syntax, Vallabh textiles, Ashima, Tessitura monti, Soktas, Siyaram, Shree damodar, Laxminarayan Group, and lots of other companies.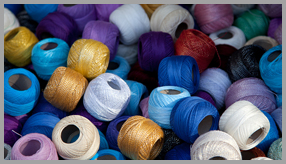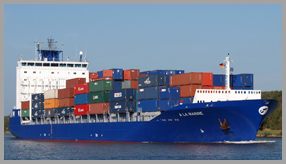 The repetition of orders from our clients proves that our manufacturing process follows Interntional standards very strictly to match our products with customer's requirements. We are the manufacturers of carriers and accessories for yarn and fibre dying of international standards and so we export our products to countries like Belgium, Bulgaria, France, Germany, Italy, Portugal, Spain, Switzerland, Turkey, U.K., Czech Republic, Bangladesh, China, Hong Kong, Indonesia, Japan, Korea, Mauritius, Nepal, Oman, Singapore, Sri Lanka, Thailand, Canada, Egypt, Nigeria, Jeddah, UAE, South Africa, Argentina, Brazil, Equador, Guatemala, Mexico, Morocco, Peru, Moldova, Slovenia and many more. We are committed to total customer satisfaction so we are having a strong presence worldwide.